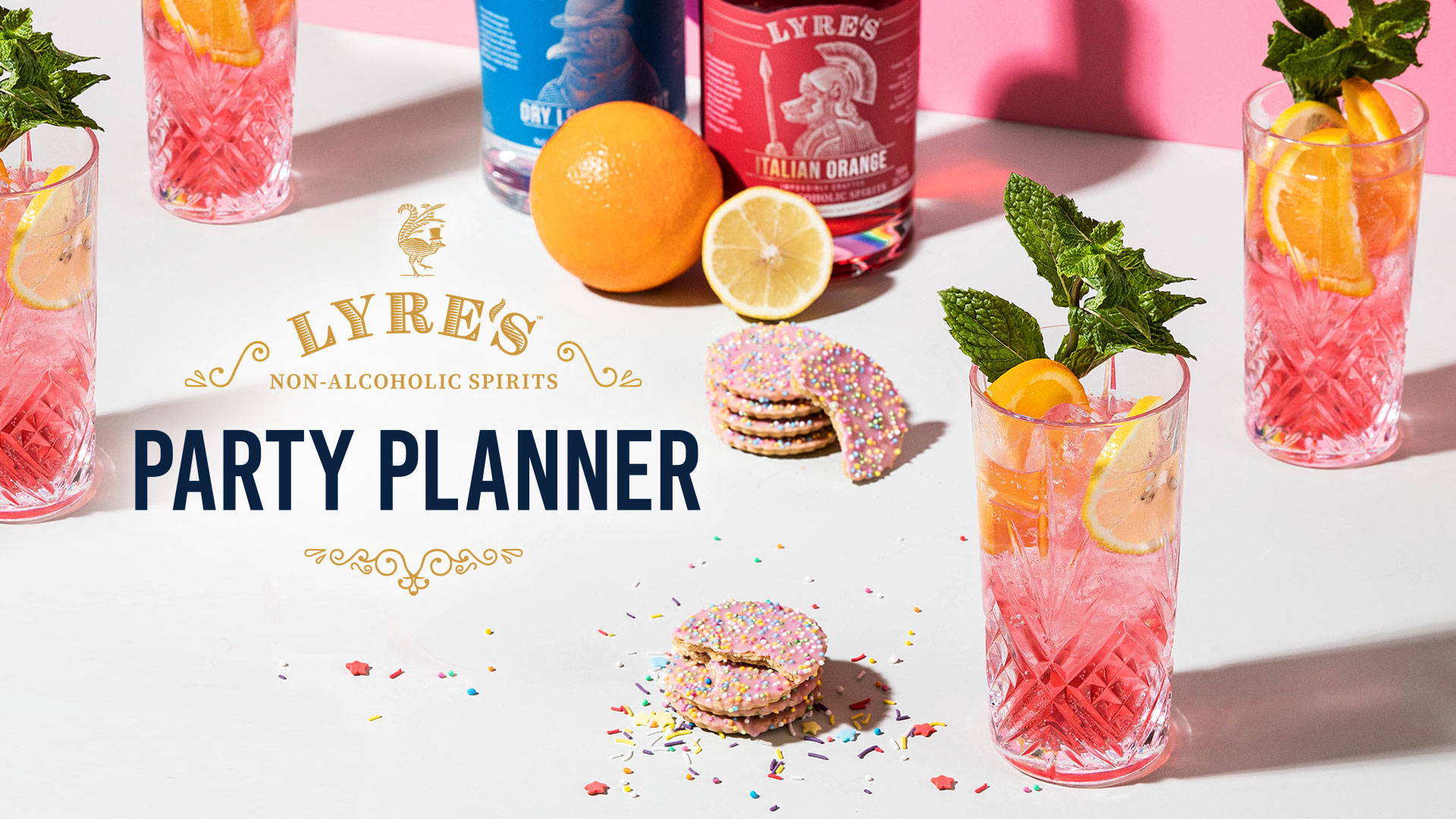 ENABLE BROWSER COOKIES TO DISCOVER THE PERFECT COCKTAIL FOR ANY OCCASION
LYRE'S TOP FIVE RECOMMENDED PRODUCTS
Every Lyre's spirit looks, tastes and sashays around the palate just like the original. And yet, the absence of giggle juice enables revelers to remain clear-headed, of good cheer and in fine fettle to pursue whatever tickles their fancy the following day.
"Great flavour!! You can definitely taste the spicy undertones of the American Malt. Combined with the Apertif Rosso and the Italian Orange with its sweet and sour balance, makes me feel like I am sitting in a 1950's cigar room. Very sophisticated."

Todd N. / LYRE'S BOULEVARDIER
"Gosh - I never expected that Amaretti Sour can be soooooo good! Actually never imagined that the cocktail mixed with Amaretti becomes my absolute fave = Amaretti Sour... I loved it so much it made me run out... need to buy some more!"

J.T. / LYRE'S AMMARETTI SOUR
"Balanced - bitter and sweet. Delicious lower calorie and low alcohol option for my favourite aperol spritzes! Flavour is just as good - summery and sweet with a slightly bitter zing. Thanks for developing this delicious non-alcoholic spirit."

Kriss / LYRE'S APEROL SPRITZ
"This is truly amazing. I did the mixology online session with Marc. He was so informative and took me through step by step. The end result a Mojito that does that is so enjoyable minus the alcohol the calories and the hangover."

"Fresh and beautiful. Lovely cocktail. Very pretty colour! I made my own raspberry syrup so it was very subtle in flavour and not sweet at all, which I liked. I would love to try it with fresh passionfruit as I think the flavours would work well."

Natalie / LYRE'S CLOVER CLUB
Non-Alcoholic Cocktail Recipes
---
Whether sweet, sour or bitter, these chic concoctions are delicious, easy non-alcoholic drinks for various occasions.
Show off your creations on Instagram to be featured across Lyre's global galleries from NYC to Shanghai.
Simply share with us by mentioning @lyresspiritco in your caption.